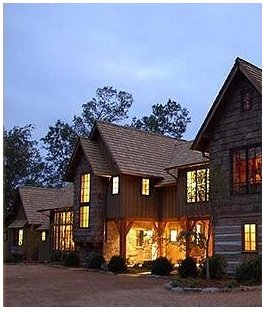 Summer is here and getting started on planning a vacation is not a bad idea. In our hectic LA life a little getaway is a must if not a necessity. I consider myself ever so lucky as I get invited to all the great events in town, yet binding with nature for a few days without all the electronics we cannot live without has rejuvenating effects that cannot be compared to anything else. I was fortunate enough to spend a weekend at the Dream Home of The Year by Home and Garden Television. Extraordinary would not describe it! Located on the very top of the Blue Ridge Mountains regally overlooking the second most beautiful man made lake, Lake Lure (the first one is Lake Tahoe,) one feels like this is the way it was meant to be.

Many articles were published on this undiscovered beauty ( the second Aspen) in numerous magazines, including the Hollywood Reporter, La2Day, Chic Today and even in the crown of luxury magazines, Flying Adventures.

Those of you who want to take advantage of the special offer my company received from HGTV, please indulge yourself in a $4,000 paid vacation on us as a courtesy to you in the Dream Home of the Year at majestic Lake Lure, the land of pure magic!

For booking and availability please call (201).723-5171 and ask for Ron Berg.